4 April 2022
Upcoming Shows and "The Female Gaze - Does Gender Impact the Artist's Point of View?"
Hello friends;
Well, it has been one year since my last enewsletter publication! Unfortunately last Autumn, I was not able to travel to art fairs and I will not be able to join my friends in New York for Art Expo.
Much has occurred during this time. I remained connected with my friends through creative and engaging social media posts. This enewsletter also represents a valuable tool and I hope you enjoy the new presentation.
Spring is a season of renewal! Is anyone planning a home renovation? A renovation project can be a daunting task or as simple as adding new artwork. In either case, I would like the opportunity to collaborate with you or your designer in selecting artwork that complements your new vision.
Please do share your thoughts on the updated presentation or any other ideas we may enjoy discussing.
Be well and safe,
Dale
K Art Projects USA, a Subsidiary of Contemporary Art Projects USA, will feature two framed unique handcrafted silver gelatin prints – Oyster Mushroom 52 and Shiitake Mushroom 1 – at the fair.

It gives me pleasure to share background information on my artistic practice. Please do read the catalog featuring a brief bio and artist statement for my mushroom and floral studies with sample images (*.pdf format).

For free admission to artexpo New York click here to download the e-invitation (*.pdf format).

The Female Gaze – Does Gender Impact the Artist's Point of View?

March was Women's History Month with International Women's Day being recognized on 8 March 2022.

Women are often under valued in a broad range of industries. As a transgender female photographer, transitioning later in life, I was looking for a way to celebrate Women Photographers. Such an expansive subject, where do I start?

My research identified a post in Analog Forever Magazine – "Twenty Women Film Photographers You Need to Know in 2022" by Shana Cruz-Thompson. The post resonated with me on two counts, first, I am a film photographer; second, it discussed the "female gaze."

Have you had the opportunity to read my social media post? Not to worry, just click here. Ladies, I have question, "Does gender impact the artist's point of view?" Gentlemen, we also would like to hear your male perspective.
Award Winning Mushroom Images
Mushrooms were introduced to my portfolio of images in 2011. I continue to receive ongoing international recognition through public invitations, juried galleries, online exhibitions and awards for individual and select mushroom series presentations.
In the last year, I have received three significant awards. Please click here for details.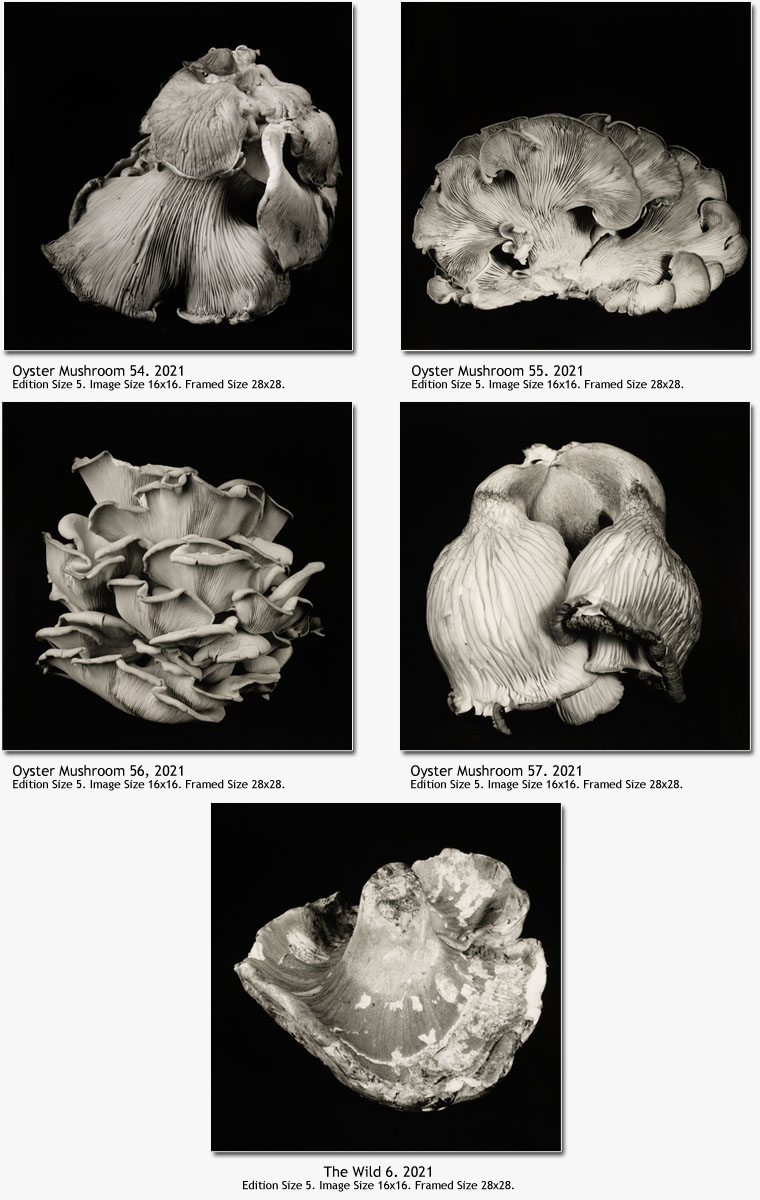 Upcoming Exhibitions
May 2022
Colorida Galeria de Arte
Rua Vitor Bastos, 12A
Lisbon 1000-004, Portugal
14 - 27 May 2022
website - click here
October 2022
17th Julia Margaret Cameron and Pollux Awards
FotoNostrum - Mediterranean House of Photography
Barcelona, Spain
Exhibition - 13 to 30 October 2022
gallery website - click here
award winners - click here
Please connnect with me on social media... I try to post once or twice each week!