January 2008
Bird & Stiletto 2007. Edition Size 50. Image Size 11x14. Framed Size 19x22.
Dear Friends:
I'd like to invite you to join me at my next exhibition -- Casa Loma's Art at the Castle. This is a magnificent setting to view over 70 artists from a variety of disciplines.
As well, I've posted some new works in "Floral" and "Still Life" sections of the dalemreidphotography.com website. As always, I enjoy hearing from you, with any comments and inquiries about my photographs.
Sincerely,
Dale
Next Exhibition - Art at the Castle
February 2nd and 3rd
Casa Loma
1 Austin Terrace
Toronto, Ontario
Saturday Noon - 8 pm
Sunday 9 am - 6 pm
Admission: Adults $16 Seniors $10 Children $8.75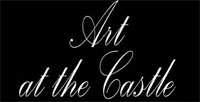 My next exhibition is the Art at the Castle exhibition at Casa Loma in Toronto. Casa Loma is proud to host for the first time Canadian Art 2008.
Art at the Castle brings Casa Loma alive with the Canadian Experience: the breathtaking landscapes, spirited abstractions, evocative portraits, and intricate sculpted figures... What does it mean to be Canadian? What does it look like? Indeed, in a country with so many different cultural voices, is there such a thing as Canadian Art? Casa Loma is the ideal venue in which to explore the Canadian Experience as seen through the lens of some of Canada's most promising living artists.
Art at the Castle provides the opportunity to view the bold artistic statements of more than 70 artists working in a variety of media from traditional painting through to intricate glass design, finely crafted ceramics and cutting edge digital media. With so many artists displaying their work you are sure to find a piece that is right for you. Art is a universal language, which invites all to look, examine, explore, contemplate and experience.
Join Shawna White, Assistant Curator at the McMichael Canadian Art Collection, as she helps you to navigate the myriad of choices confronting today's art collector. Shawna will be talking on Saturday, February 2nd about how to be a savvy collector. Join her in room at 6:30 p.m.
» » click here for the event flyer (*.pdf)
Upcoming Exhibitions
2008 One of a Kind Spring Show
Direct Energy Centre, Exhibition Place
Toronto, Ontario
March 20 - 24, 2008
Contact 2008
Toronto Photography Festival
Exposed: Depictions, Discoveries, Discussions & Debate
Group Exhibitions, Gladstone Hotel
Toronto, Ontario
May 2 -25, 2008
Opening Reception: May 1, 2008, 7 pm - 10 pm
website - click here